Depthwise stretching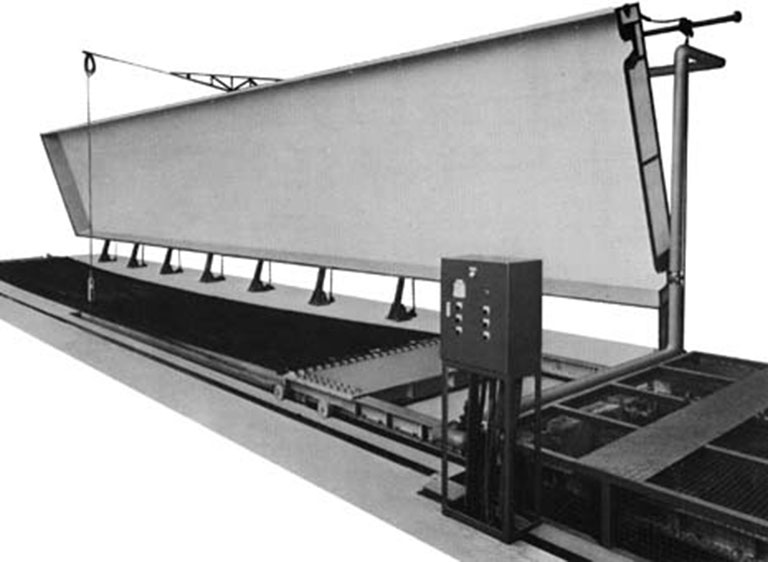 Overview
Our RDS-30 depth stretching machine is designed for depthwise stretching of heavy synthetic fiber netting using steam heat. Traction is attained with heavy-duty brake motors using reduction gears and racks to insure precise stretching, as well as to facilitate instantaneous starting and stopping of both traction and reverse motion.
MAJOR FEATURES
Floor-level chamber to facilitate setting and removal of heavy nets.
Remote control system.
Effective steam leak prevention system.
Specifications given upon request