MODEL MSB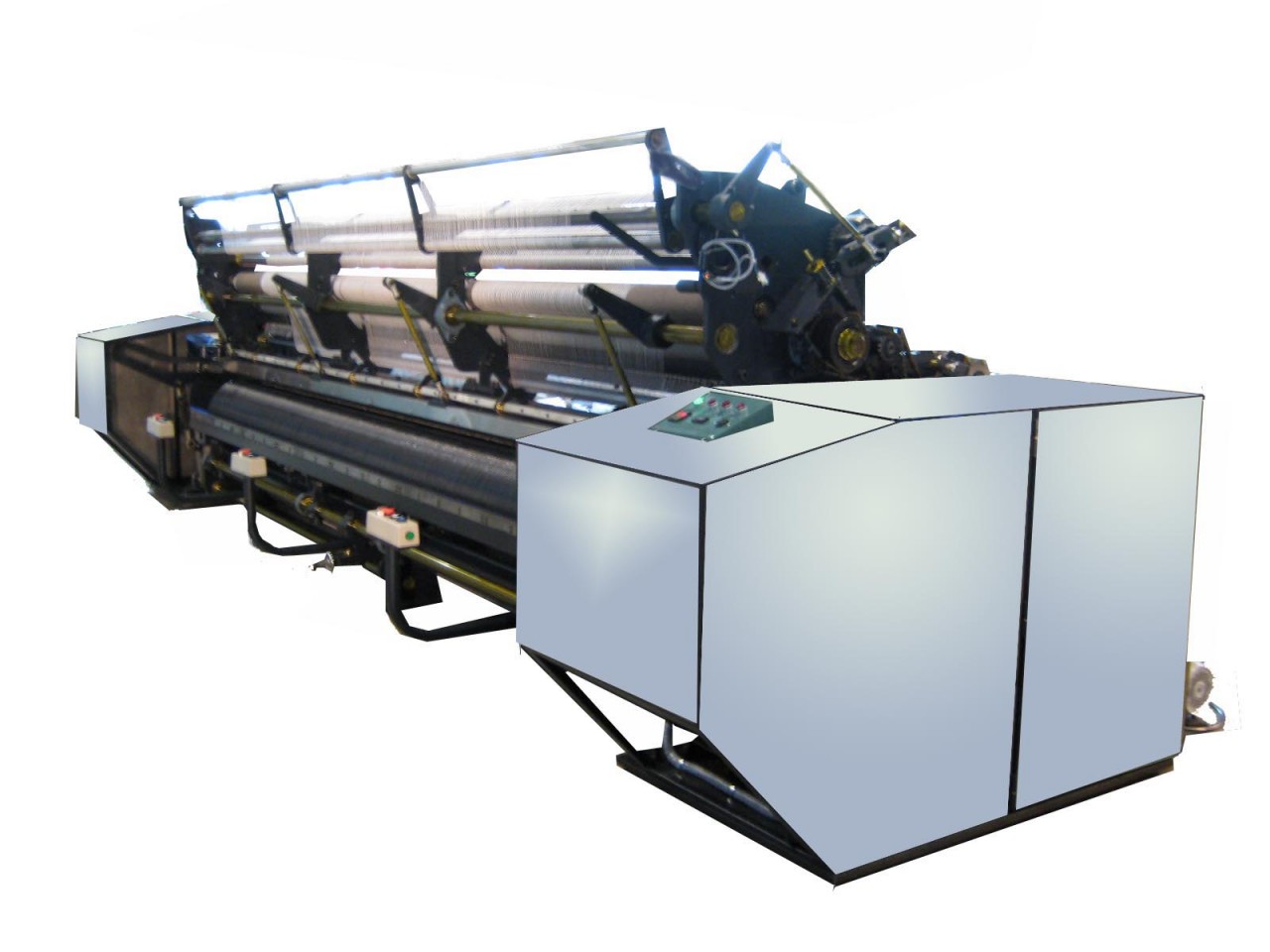 7mm to 9mm pitch fine monofilament and multifilament
Local Assembling Available
Overview
1. High-Cost-Performance Net Machine
In 1998, we, Amita, introduced the world's the first local assembly net machine Model NSB7-40.
This trial has been very well received by our customers and has resulted in selling more than 300 sets of netting machines including repeated orders within 6-year period. Based on this experience, we have thoroughly studied the Local assembly status and successfully developed the fine-pitch net machines with the helped of Indian Engineer.
2. High Speed and High Stability
The lower hook stroke cam, lower hook rail up & down cam and lower hook rail have modified and the movement of the lower hook frame became smoother. Thus vibration of lower hook frame improved during high-speed operation.
Percentage of completion for loop making has been improved and High-speed stability has been progressed very much by modification of link mechanism for reed movement.
3. High Production and High Quality
A)New Plastic Shuttle

Amita now has over 30 years of experience with shuttles made from glass-fiber-reinforced nylon. The shuttle's shape has been optimized over the years. Twines pass smoothly under the shuttles without causing them to jump, resulting in quiet and efficient operation.
B)New Bobbins

Several types of bobbins are offered allowing for greater flexibility in twine range. φ185mm for 7mm pitch (ID 125mm dia) bobbin is most suitable for producing thinner netting. φ185mm for 7mm(ID 90mm dia) bobbin is dramatically increasing capacity.
C)New Auto Warp Supply System

The new innovative warp supply system automatically forwards the amount of warp twine required from the warp rollers. This system delivers more stable and constant warp supply.
D)The whole lot bobbin change system

The whole lot bobbin change system can be replaced with loaded ones in a short time.
E)Stable Loop Making(Reed Plate)

The loop making parts are lighter in weight. Lighter parts enable smooth and gentle twine handling. The optimized mechanical linking of these parts delivers stable performance at high speeds.
4.Easy Operation
We provide figure adjustment point by gauge setting, enhancing and simplifiying opration of the net machine.
A) New Weft Slide and Sypply Gauge.

New weft slide gauge is employed to fine adjustment for weft supply. And we can be keep track of the exact numbers by gauge.
B)Constant Knot Tightening Position

Movement of the Knot-Tighening Lever and Knot-Tightning Pipe is stabilized to start form a constant location by Knot-Tightning Brake. This is very important for warp supply and knot tightening movement.
5.Easy Maintenance
Well-experienced technician only could adjust the machine conventionally. Now adjustment points are digitalizing and anybody will be able to adjust the machine easily. (The test of digitalizing is making progress on prototype MSB 7-50 machine.)
Most of user mainenance points can be easily adjusted by gauge setting instead of tools, thus enhancing and simplifiying opration of the net machine.
Most of adjustment points switch to outside of frame. The machine is designed for easy adjustment.
Details