Servo-System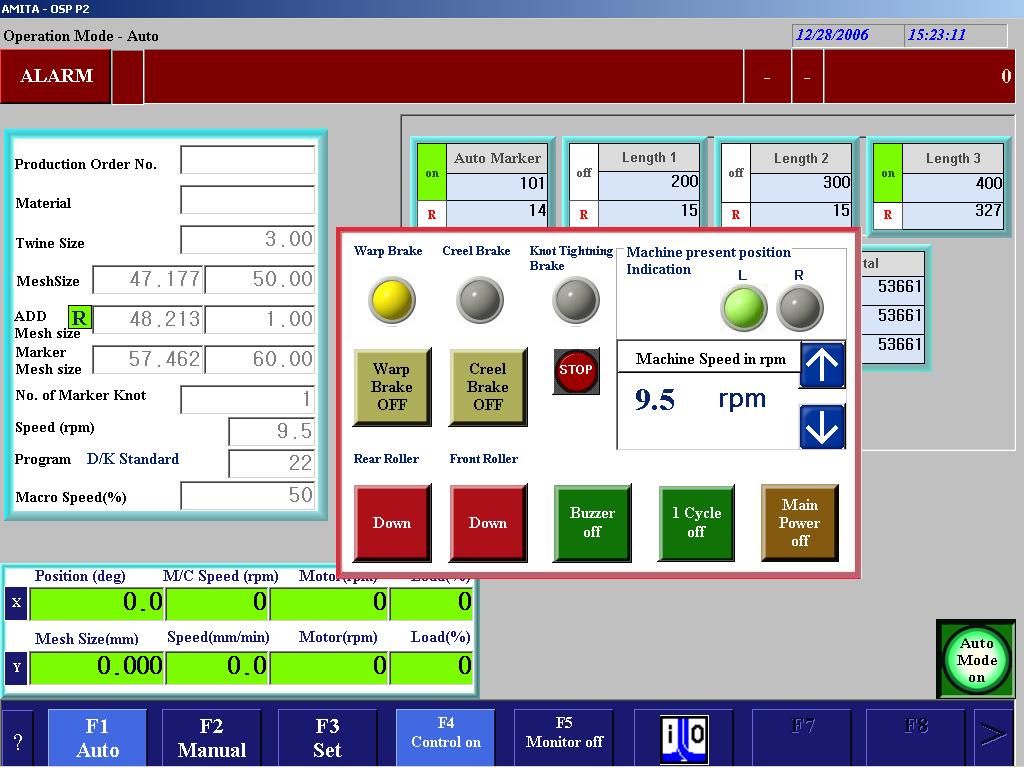 Overview
Advanced Net Forwarding System (Servo Motor):
AMITA Net Machines can be equipped with a Computer Numerical Control (CNC) servo motor system for the Mesh Forwarding Device; the most important segments in deciding the net machine performance.
After more than twenty years experience in the use and improvements of this system, the current servo motor system is modified to have the specific performance required by net machines.
AMITA Servo System can skillfully respond to the sophisticated development of resistant load that is characteristic with net machines. Under normal operation, it is completely trouble-free and reliable.
Major Features
Instant setting of accurate mesh size eliminate the production loss normally associated with the conventional trial runs necessary to obtain correct size.
AC motor is brush-less and maintenance free. Its's quick response insures optimal performance.
When knitting reaches the appointed PRE-SET count, two or three distinct "Marking" meshes, either larger or smaller than normal size, are knit automatically. Afterwards, the counter resets and begins counting again.
Details