Whole-Lot Bobbin Change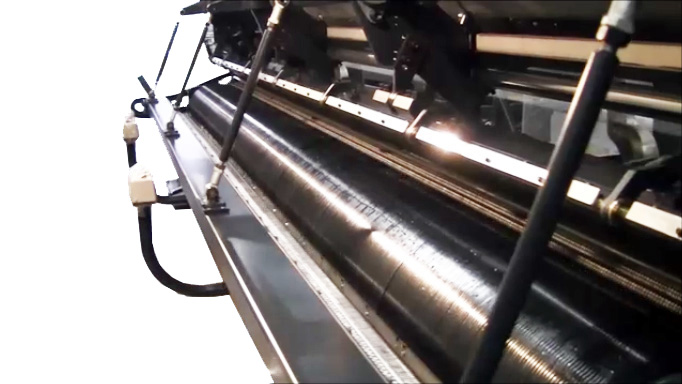 Benefit of Whole-Lot Bobbin Change
Virtually anybody can operate this simple system for quick replacing all the weft bobbins at the same time.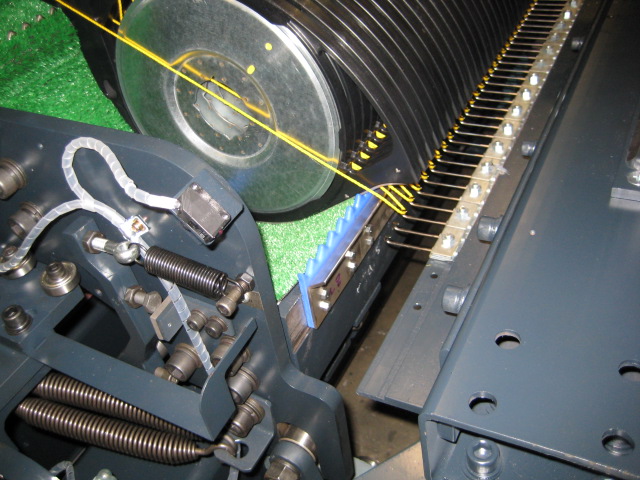 Using our unique whole-lot bobbin changing system, all the weft bobbins are replaced at the same time. The featuer drastically reduces machine down time.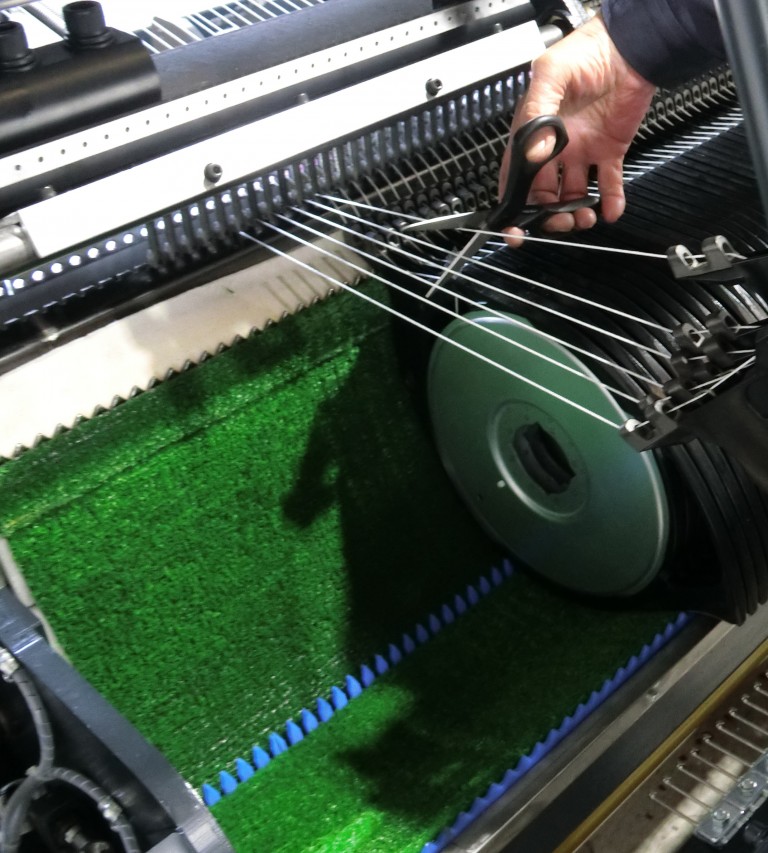 There is no need to remove the weft bobbins from the shuttle during this process.
The operator first removes all the shuttles(complete with depleted weft bobbins from the net machine.
They place the shuttles(complete with fully loaded weft bobbins across the net machine.
They inch the net machine through its fist rotation to join the new weft lines to the tail ends of former lines.
Finally the operator quick cuts off and removes the trail ends before resuming normal operation. Using this process it is possible for one operator to change all 612 shuttles in about 20 minutes.